Sure it's nice to travel abroad and share your exotic sights and experiences in a blog. You don't always have to go far to find a perfect vacation, however. Approach your hometown like you were on holiday, and you'll feel it differently just by changing your mindset and routine. An affordable and ecological way to travel. So, why not write a travel blog Helsinki about my hometown? Summer 2013 was special because we had the Tall Ships Races here.
Helsinki is Finland's biggest city, yet conveniently small and comfortable compared to the other capitals of the world. Every summer I try to take a couple of days off from my normal commute routes to enjoy the city as if I was on holiday. Every time I find it more and more rewarding to avoid the packing, the flying hassle, and spending hours and hundreds just to get from A to B.
One of my absolute favorites is the public swimming pool still in full use although built already in 1947 next to the 1952 Olympic Stadium. Everyone else of Helsinki loves it, too, so it's almost always too crowded to properly swim there. The point is to go as early as possible in the morning to breathe in that special white, functional architecture and good old olympic atmosphere for just a few euro. In my mind, it's always sunny, fresh and turqoise there. Just like in the 1950s.
Very close to the swimming stadium are the 72-meters-tall stadium tower for a complete city view and the city rose gardens. Pop in and smell a wide selection of roses of different size and color. Completely free of charge of course. As you leave the garden, you can take a stroll by the Töölö bay, pass the Opera House, end up at the square of the new Helsinki Music Centre to continue along the Baana recreation route to the west harbour. At this point I recommend a lunch break and a classic wiener schnitzel with anchovy at the famous Salve, which began its operations as a food kiosk for sailors as early as in 1897.
Keep to the shore line and head south for a coffee or picnic in the Kaivopuisto park and a view to the Suomenlinna fortress island while passing the most precious early 1900 residences of Helsinki. Returning north back to the very center of the city, you'll find yourself at the market and senate squares near the Esplanade, which I guess are the most visited attractions in town. There are many nice cafes and restaurants by this street, for example Kappeli ("the chapel") to sit down, have a drink and watch the passers by, who in the summer are mainly tourists, just like you.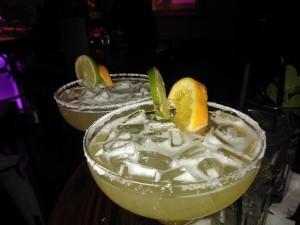 Regarding the Helsinki nightlife… well, it's been a while for me, but I wouldn't say no to a quick, juicy margarita at the Hard Rock Cafe, no matter how cliché that place is to visit worldwide. You can find the very culturally authentic (or just weird) drinking hole just around the corner, though. U. Kaleva on the Kalevankatu street has been named after our former legendary President Kekkonen. Can't get any Finnisher than that to efficiently end a one-day tour of Helsinki. When tired of all things Finnish in Helsinki, descend to the easiest metro line in the world, head east and get off at Sörnäinen to visit the tiny bar Kombo for excellent Spanish wines and tapas and the friendliest of service.