I can't believe it's been five years since I started my own full-time language service Cape Context Oy. Time has gone by very fast, and here we are, still kicking in the business. This is largely thanks to my loyal customers: thank you, thank you and thank you for regularly sending in work and keeping me busy. I couldn't do without you. And many thanks to my dear colleagues for recommending me to new customers, some of whom have become my best customers. Word-of-mouth among professionals really is the way to market specialist services. And I've noticed that whenever I'm being recommended instead of being found on the internet, the level of trust is much higher from the get-go and the customer is happier at the end of the assignment.
Four years ago when my company turned one, I blogged about the lessons learned so far. As highlighted above, I still think that a regular customer is the best customer. I am interested in nearly everything that goes on in the world, and especially creative technology and design that make our lives easier and help sustain the planet and its natural resources. I want to tell the world what wonderful innovations and culture we have in Finland, and at the same time, I want to inform the Finnish market of the good stuff available outside our country.
Whenever I'm introduced to a new customer, the best part of the assignment is always to study a new field, the company, its people and products, and to learn how the world works in more and more detail. This knowledge combined with my own understanding and experience of communications form the base of a happy and long-lasting partnership where each party has an opportunity to develop further and the best work is always ahead.
My company has reached the point where, based on four years of rather positive turnover, the curve is up and to the right. This means that I need to start paying my company's income tax in advance based on an estimated result. Help from an up-to-date reliable accountant is as important as it was in the beginning when setting up the business. At this stage, I'll need advice on financial management rather than basic bureaucracy.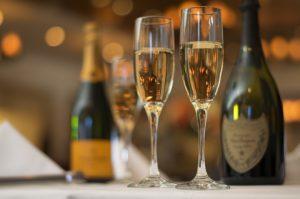 Obviously, in addition to developing as a specialist, it's important to stay open to new opportunities and value-adding partnerships across a variety of relevant fields. According to the Common Sense Advisory, the market for outsourced language services will grow to USD 45 billion by 2020. So far, technological development including machine translation has provided more opportunities and resources than threats. The internet is an amazing corpus to find nearly any information or text and to test what works in which context. Luckily more and more companies are becoming educated in how our profession functions and realizing that the most valuable services are not delivered by automation but by creativity, by bringing together the unexpected particles and generating something interesting. Here's to another five years in the language service business and to many happy customers!